The Wednesday afternoon of our conference will introduce us to a varity of speakers from around the world, and just in time too, because we need to know who everyone is before our banquet Wednesday evening… oh yes, there is a Texas banquet planned with plenty of dancing expected, yeehaw! We hope you'll have time to have purchased your very own stetson by then, I will make it my mission to do so!


We're dancing from Texas to the Philippines to last year's host Uganda where we will hear from an exciting line up, followed by our amazing poster exhibition!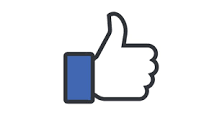 To lead the dance, another IAMSLIC vetern Daryl L. Superio will no doubt guide his co-authors, Myrna T. Luceño, Maria Vanessa T. Bendali-an, Anna May A. Yap-Zerrudo, Joel A. Ciriaco, and Erish G. Estante-Superio in telling us about "Pawikan on FB: Facebook as a Source of Information on the Current State of Sea Turtles in the Philippines". I think we'll be giving this talk the famous blue thumbs up.
This time last year some of us might have been cruising on Lake Victoria, but this year Lake Victoria comes to us with Eva Mutongole Wamala from the National Environment Management Authority, Uganda presenting to us on "Our Waters, Our Life. The Role of National Environment Management Authority (NEMA) Library in the Collection, Storage and Dissemination of Environmental Information for the Conservation of Lake Victoria in Uganda."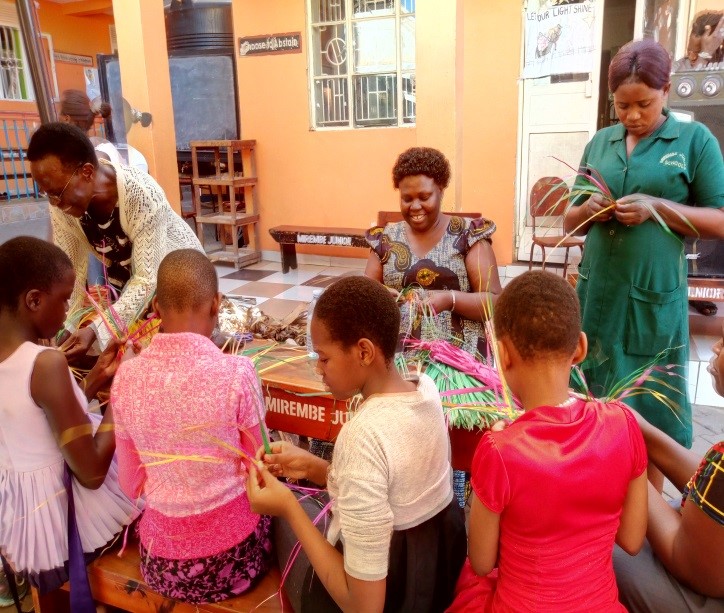 A little about Eve…
Eve is a librarian by profession and holds a Master of Science in Information Science and a Bachelor's degree in Library and Information Science. Currently, she is working as the Senior Librarian, in-charge of both the National Environment Management Authority (NEMA) Reference Library and the Environmental Impact Assessment (EIA) Resource Centre. She has 30 years' experience working with different libraries in Uganda. She has partnered with colleagues over the years to set up five libraries and more than 50 environment information resource centers around Uganda. The Library is in the process of setting up more resource centers and by December 2020, the number will have increased to 100. During the course of her work, she has attended more than 10 professional trainings in different areas of Library and information science. Eva also attended many professional congresses and conferences to which she is a member where she presented papers on open access and information repackaging and some of these have been published in newsletters and journals. She has also published a book for adult academic reading on Environmental Information in Industries: Provision, Access and Use by Environmental Information Managers" LAP LAMBERT Academic Publishing. Eve loves reading and writing and currently is also working on several projects to enhance reading and writing for children in Uganda. She has published titles in children's literature, one of which concerns awareness about the local environment.
We have a great poster session in the late afternoon, which always proves super informative:
Building A Successful Partnership: Gulf Coast Research Laboratory Publications and Aquila, Joyce M. Shaw, Gunter Library, Gulf Coast Research Laboratory, The University of Southern Mississippi.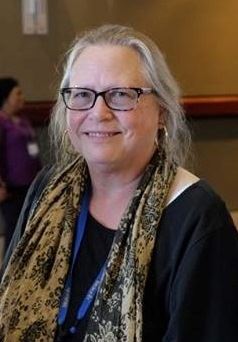 A little about Joyce…
Joyce Shaw has served as the Head of Gunter Library at the Gulf Coast Research Laboratory (Ocean Springs, MS, USA) since December 1995. In 2008 she was invited to join the faculty of University Libraries (The University of Southern Mississippi) as an associate professor, awarded tenure in 2009, and promoted to Professor in 2015. A 23-year member of the International Association of Marine Science Libraries and Information Centers (IAMSIC), in 2013-2015, Shaw served as the SAIL regional affiliate's Representative on the IAMSLIC board. She served three terms as Chair of the Special Libraries Section of the Mississippi Library Association. She is a graduate of Rosary College (now called Dominican University, River Forest, IL, USA) with an MLIS and Roosevelt University (Chicago, IL, USA) with an MA in Urban Studies. Her service activities include membership in and past-president of the Rotary Club of Ocean Springs and Co-Zone Captain for the Mississippi Coastal Clean-Up. The Gulf Coast Research Laboratory, founded in 1949, is the only marine laboratory in the state of Mississippi. The Gunter Library serves the students, faculty, and researchers at the Gulf Coast Research Laboratory and the School of Ocean Science and Engineering at Southern Miss.

Preservation, Collaboration, and Visualization: How a Book Becomes an Experience, Morgan Witte & Anne Moser, Water Library, University of Wisconsin-Madison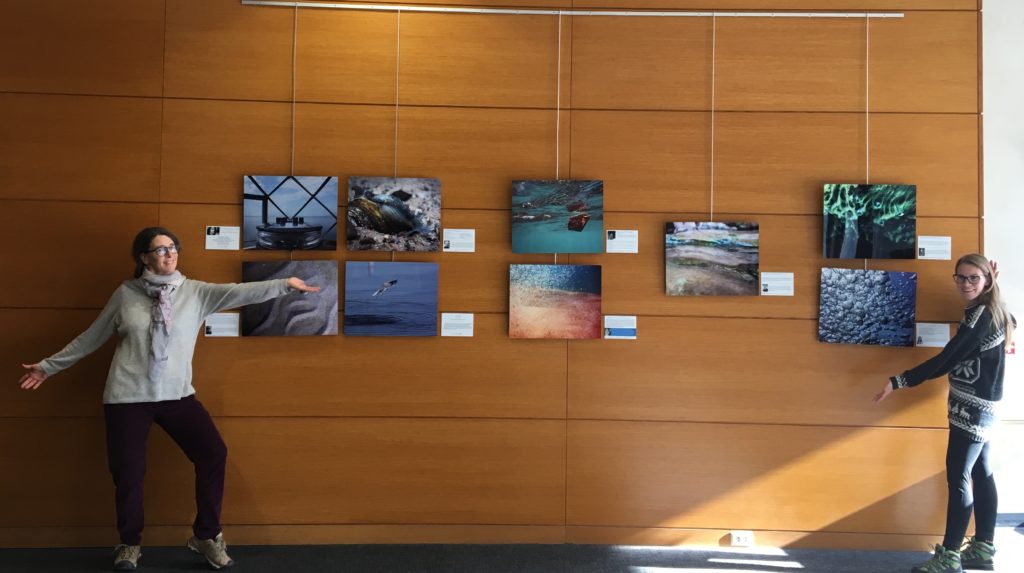 A little about Anne and Morgan…
Anne Moser is Senior Special Librarian in the Wisconsin Water Library at the University of Wisconsin-Madison and Education Coordinator for UW Sea Grant Institute. Since 2008, she has managed a small library focused on freshwater science with an emphasis on the Great Lakes and the water resources of Wisconsin. As education coordinator, she manages the hands-on experiences, training and education resources that promote Great Lakes literacy for formal and informal educators and their leaners.
Most of her own programming revolves around outreach and education to lifelong learners interested in aquatic and Great Lakes sciences, from preschool age through retirement. She participates in events such as preschool story times at public libraries, a tall ship sail around Lake Michigan with formal educators and presentations to the public on the Great Lakes issues.
Anne has worked as a special librarian in Madison, Wisconsin and Seattle, Washington over the course of her nearly 30 year career in libraries in local government, environmental consulting and higher education. Water has gotten a grip on her and she is deeply grateful to work in this area of environmental science. Anne holds a B.A. in Spanish and Art History from Colby College in Waterville, Maine and an M.A. in Library and Information Studies from the UW-Madison.
Morgan Witte is a recent MLIS graduate from UW-Madison and worked at the Aquatic Sciences Center as a graduate project assistant with the Wisconsin Water Library. One of Witte's projects involved a repository of groundwater reports on the Water Resources Institute website. She standardized the format and made sure information was complete to optimize the reports' usefulness and discoverability. She has also revived the Water Library's blog, AquaLog.
Building on the Past: Tracking Research Output and Impact, Kathryn Lage, Moss Landing Marine Laboratories / Monterey Bay Aquarium Research Institute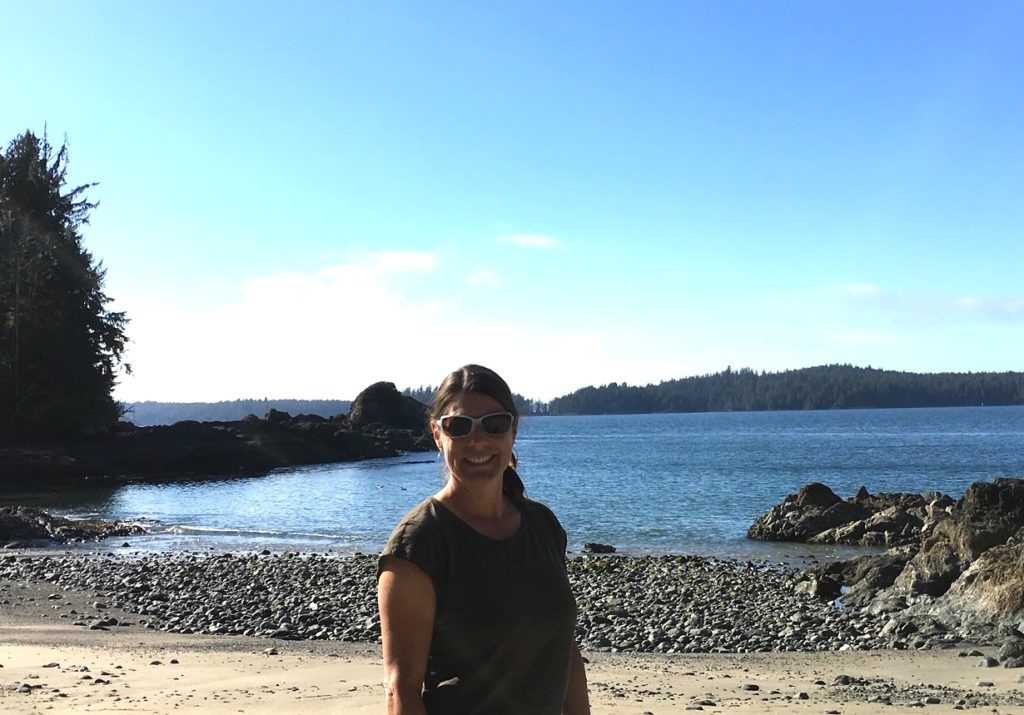 A little about Katie…
Katie Lage is the Librarian for the MLML/MBARI Research Library, the joint library of the Moss Landing Marine Laboratories (MLML) and the Monterey Bay Aquarium Research Institute (MBARI). The MLML/MBARI Research Library collects broadly in support of research and teaching in the physical and biological marine sciences as well as ocean engineering and technology. I teach and develop programming on library research methods and on the changing landscape of scholarly communication. I have an interest in open data, data citation, authors' rights, and in the use of GIS and geospatial data in research.

Finding Facts to Fight Fake News About the Climate Crisis, Zoe Pettway Unno, NNLM PSR Biomedical Library, University of California Los Angeles.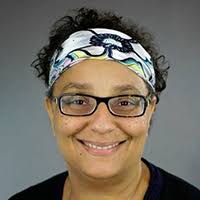 A little about Zoe…
Zoe Pettway Unno is the Education and Outreach Librarian at the NNLM PSR Biomedical Library, University of California Los Angeles. Zoe started her library career in the healthcare sector as a medical librarian and then the manager of Library Services and Physician Education at Kaiser Permanente South Bay Medical Center; followed by roles as Science Librarian at California State University, Fullerton, and Science and Engineering Librarian and Head, Science and Engineering Library, at USC. She has experience in management, leadership, and science literacy in special and academic libraries. Her interests include scholarly communication, science communication, and the popularization of science. She develops outreach activities to meet the needs of diverse library users. She has presented on innovation, outreach, and science literacy in libraries.

The afternoon will finish with another recent host of our IAMSLIC conference, Mexico! We will hear from Teresa de J. Barriga Ramírez, José Luis Ortíz Galindo, and Laura M. Pérez Rojas from
Centro Interdisciplinario de Ciencias Marinas del Instituto Politécnico Nacional (CICIMAR-IPN), Mexico. This super trio have teamed up in the past to bring us an excellent talk, and we expect the same in Port Aransas on ""Learning Chests" ALFIN Strategies Implemented by the Academic Library to Promote the Conservation and Sustainable Use of the Biological Resources Through the Active Participation of Children and Youth from La Paz, Baja California Sur, Mexico."
Finally, we will get to do some real Texas dancin' at our evening banquet. We're told that…
Texans learn how to dance from birth. You learned dancing with your Momma or Daddy at an early age. The two-step and waltzes are big in Texas dance halls and honky-tonks. It's not hard but you gotta know what you're doin'. So get your boots on and start practicing.
Head over to our conference website to watch some of the videos Dave posted on dancing or talking like a Texan!