Today we present to you Elizabeth Ann Peimer from the Naval Undersea Warfare Center Division, Newport for our #IamHawaii Presenter Profile Series.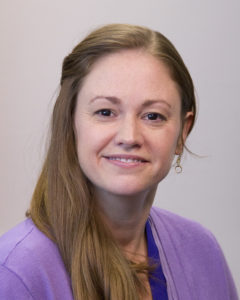 A little about Elizabeth Ann…
Elizabeth Peimer currently serves as the Library Director/Technical Program Manager of the Corporate Research and Information Center at Naval Undersea Warfare Center Division Newport. Ms. Peimer is the Navy environmental planning community's subject matter expert for library and best available science research. Prior to 2012 Ms. Peimer was a contract task manager for Navy environmental planning activities, taught as an adjunct faculty member at the Community College of Rhode Island, held management positions in academia and non-profits, owned a web design business, and worked in the field of alternative dispute resolution.
Ms. Peimer holds a bachelor's degree in organizational communication learning and design from Ithaca College. In addition, she has master's degrees in public administration and library and information science from the University of Rhode Island.
Talk to Elizabeth Ann in Honolulu about…
Web design, information architecture, digital repositories, libraries, reading, environmental sustainability, culinary arts, meditation, mindfulness, yoga, knitting, travel…and last, but certainly not least, my wonderful husband of 15 year and two amazing daughters (3 and 6).
Elizabeth Ann will be presenting…
Title: Achieving Revolutionary Library Transformation Incrementally
Abstract: Over the past five years the Naval Undersea Warfare Center, Division Newport Corporate Research and Information Center (CRIC) has been transformed into a 21st century information and resource center, offering streamlined on-demand library resources and extensive information management services via the Research Commons, an online digital library platform and institutional repository intended to support mission requirements by increasing cross-command research collaboration and knowledge sharing.
In 2012, the command considered shuttering the library. Leadership accepted an eleventh hour proposal to incrementally transform services while cutting resources, and in less than five years the CRIC has become the most progressive Warfare Center library and a hub for innovation. Progress has been strategically incremental, both to overcome limited resources and to prevent service innovations from alienating our users. I will relay how this was accomplished, from early planning to execution, and the processes we put in place to identify and evolve services anticipation of our user's needs.
Connect with Elizabeth Ann through…
NAVSEA Facebook account: https://www.facebook.com/NUWCNewport/
Website: http://www.navsea.navy.mil/Home/Warfare-Centers/NUWC-Newport/
Twitter: @NAVSEA