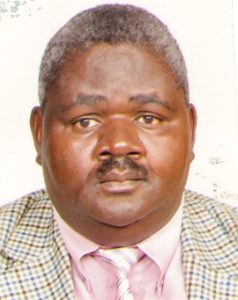 Our next featured presenter for our #IamHawaii Presenter Profile Series is University Librarian Geoffrey Salanje from Malawi. Geoffrey will be presenting a paper on Collaborative Access to Aquaculture and Fisheries Science Information: Malawi's Experience.
A little bit about Geoffrey…
Geoffrey is University Librarian at Lilongwe University of Agriculture and Natural Resources (LUANAR) in Malawi since 2013. Before that he has worked as a College Librarian of the then Bunda College of Agriculture under University of Malawi for about 13 years and an Assistant Librarian in the University of Malawi since March 1986. (Bunda College of Agriculture became an independent public university in 2012 after delinking from University of Malawi.)
Academically and professionally, Geoffrey holds a Bachelor of Social Science (B.Soc.Sc, 1985) from University of Malawi majoring in Statistics, Management and Sociology; a Postgraduate diploma in Library studies (1988) from University of Botswana; and a Master's degree in Library studies (MLS, 1992) from University of Wales – Aberystwyth. In his 31 years' career – all in an academic library, he has attended a number of special short courses, workshops, seminars, meetings, conferences, etc.
Geoffrey has been a member of IAMSLIC and AFRIAMLIC since 2002 and 2003 respectively. He first attended and presented a paper at AFRIAMSLIC biannual conference in Accra, Ghana in 2003 and in 2005 he attended and presented a paper for the first time at IAMSLIC annual conference held in Rome, Italy. Since then he has attended and presented papers at other IAMLIC annual conferences held in Portland, Oregon (2006); Sarasota, Florida (2007); Zanzibar, Tanzania (2011); and Rome, Italy (2015). Geoffrey successfully organized and hosted a 3rd AFRIAMSLIC conference in 2007.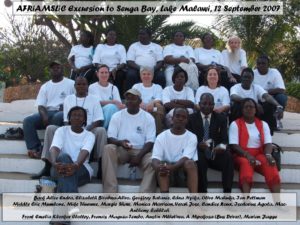 Talk to Geoffrey in Honolulu about…
Academic librarianship in an African country where he has spent all his 31years career! He is also ready to share with you the challenges librarians in Malawi face and prospects in the profession. He likes reading current affairs and biographies; listening to country and western music, watching soccer and comedies on TV. Occasionally he drinks a glass of beer but not quite often! So feel free to talk to him when you meet him in Honolulu!
Geoffrey will be presenting…
Title: Collaborative Access to Aquaculture and Fisheries Science Information: Malawi's Experience
Abstract: There is a lot of information on aquaculture and fisheries in the world. Most of this information is generated through research conducted by researchers, scientists and scholars among others. The information is available in electronic and printed forms. The use of information and communication technologies (ICT) has eased the access of aquaculture and fisheries science information in electronic form through the use of internet, intranets, CD-ROMs or computer databases. Whilst, printed information is still available, but with limited accessibility because the information might be located on one place. Accessing to aquaculture and fisheries science information has its challenges especially in Malawi. Some of the challenges are lack of locally generated information available online, inability by libraries and information centres to acquire all the needed information, reluctance by researchers, scientists and students to deposit information generated to libraries and information centres, unavailability of ICT equipment for accessing online information; and lack of knowledge by information users on where and how to find the information they need. These challenges could be resolved if there could be a close working relationship between librarians on one hand and aquaculture and fisheries scientists on the other. This would ensure that all the information generated by scientists is captured and collated into well-known locations. At the same time information which scientists are not aware of could be unearthed by librarians for their use.
Connect with Geoffrey through…
Library facebook: https://www.facebook.com/Luanar-Libraries-164666040738866/
University Twitter: @LuanarBunda ‏