Dear all,
We're at the final countdown to #IamMex16. We hope your travel preparations are going well, don't pack too much in those cases, as we've a suspicion you might do a little shopping in Mérida!
Enjoy our final speaker introductions over the next few days. We're presenting a great duo from the Philippines and Viet Nam next with Stephen Alayon and Dang Thi Hai Yen.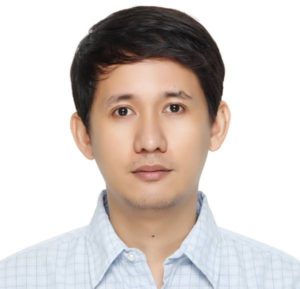 Stephen B. Alayon is the Acting Head of the Library and Data Banking Services Section, Training and Information Division, Aquaculture Department, Southeast Asian Fisheries Development Center (SEAFDEC/AQD) located in Iloilo, Philippines. He is also a part-time faculty member of the University of San Agustin and the Central Philippine University in Iloilo City. He finished both his Bachelor of Science in Computer Science and Master of Education (Mathematics) degrees at the University of the Philippines in the Visayas. He is currently pursuing his Master of Library and Information Science degree at the Central Philippine University. He is the incumbent executive vice president of the Philippine Librarians Association Inc. (PLAI). He held various awards such as PAARL Outstanding Academic/Research Librarian 2012, ASLP Citation Award for Excellence in Research 2013, PLAI Distinguished Service Award 2014 and SLA Asian Librarian Award 2014.
SEAFDEC Aquaculture Department Institutional Repository (SAIR) –
http://repository.seafdec.org.ph
PAARL Outstanding Academic/Research Library Program 2012
SEAFDEC Aquaculture Department Library and Data Banking Service Section –
PAARL Outstanding Academic/Research Library 2016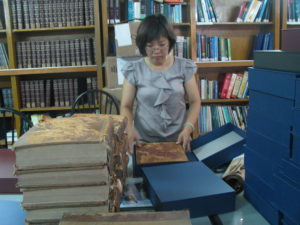 Dang Thi Hai Yen hails from Nha Trang city in Viet Nam. If you see Hai Yen at the conference you can have a chat about traveling, acrylic painting, and swimming.
Hai Yen works at the Viet Nam Institute of oceanography since 1997. The Institute's library founded in 1922 is a specialist oceanographic library. It is famous for the collection of original historical books on oceanography of the world, published during the 18th and 19th centuries. She benefits from having very friendly colleagues in the library.
Hai Yen graduated from the Pedagogical University, majoring in teaching French in elementary school. She started work in the library as a translator French-Vietnam. In 2001 she received a fellowship from The Danish International Development Agency (DANIDA) for a one month training course for library management training at ICLARM – World Fish Center in Penang, Malaysia. There she met Ms. Kamsiah Mohd Ali – the Information Service Manager of ICLARM, her first teacher for DDC classification, LC classification and thesaurus ASFIS. New opportunities are always presenting themselves in the library world and the teachers of Ocean Teacher/IODE give her the experiences she needs to engage in these activities, especially help with preserving ancient documents, digitising documents, and inspire her to try new endeavors.
Hai Yen happily became a member of PIRG – IAMSLIC at the 40th IAMSLIC Conference in Noumea – New Caledonia. She hopes for an open connection and sharing of information among marine libraries from the Westpac Ocean. Her motto is Working together to make a difference – Working together for a better future
Dang Thi Hai Yen and Stephen B. Alayon will co present their paper.
Title: Availability of oceanographic expeditions and marine data on Westpac: Role of aquatic and marine libraries and institutions in the Westpac region
Abstract: The Western Pacific region is of vast social and economic importance with over 70% of the population living in and relying economically on coastal areas, and with approximately 54% of the world's GDP generated from this region. This region also has the greatest global concentration of coastal marine biodiversity with more than 75% of all known coral species, 53% of the world's coral reefs, more than 3,000 fish species , and the greatest extent of mangrove forests of any region in the world. Collaborative researches and programs have been conducted among scientists, institutes, and countries in the Western Pacific on oceanography, environment, marine biodiversity, conservation and health of ocean ecosystems. Data collected and analyzed in these initiatives have contributed to further understanding of the oceanographic, biological and geological characteristics of an ocean or sea. These works provide a valuable tool, figures, historical data and foundation for sustainable fisheries programs in the future. This papers aims to present various international marine research programs and initiatives between Westpac countries and the availability of scientific reports and publications. The inventory of publications will include cooperative study, oceanographic and marine scientific research expedition and joint survey of the Southeast Asia and its ecosystems (biodiversity, species composition etc.) and conservation. Availability of these publications and scientific reports will be check on different libraries, websites and institutional repositories. It is essential to share these documents and publications, which require the support and cooperation of libraries and its institutions. Identification of significant works and publications for possible inclusion to the Aquatic Commons and Database of IOC/IODE will be explored.
Social media:
Facbook: Đặng Hải Yến
Twitter: @stpnalaun
Posted on behalf of the communications team by Stephanie Ronan