Dear All,
Our next port of call for #IamMex16 is to Cuba, specifically the Center for Marine Research at the University of Havana to meet Yuriem Lezcano López. When you see Yuriem at the conference please feel free to chat to her, she's specifically interested in reading, dancing, listening to music, theater and gardening- as well as all things library obviously!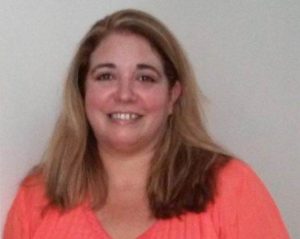 Yuriem Lezcano López is the subject librarian for Center for Marine Research at University of Havana, Head Librarian and liaison to the Marine Science, Aquaculture and Integrated Coastal Management. She provides a variety of services to support the curriculum, research and teaching needs of the Center and Faculty of Biology students including:
• Library Instruction
• Research Consultations
• Purchase of library resources (journals, books, etc)
• Help with Citation Management Tools – EndNote and Zotero
Yuriem is interested in library management, collection development, metric studies of information and academic libraries.
She is the executive editor of Revista de Investigaciones Marinas
Educational background:
– Library & Information Science, University of Havana
– Process Master in Social Development, Latin American Faculty of Social Sciences (FLACSO -according to its abbreviation in Spanish-, Cuba), University of Havana
Title: Bibliometrics as a tool for environmental management at the University of Havana, Cuba
Abstract: Within the framework of the University of Havana Environment Network (Red MA-UH, according to its abbreviation in Spanish), many pieces of research into the environment are carried out, but most of them are never implemented or applied to the environmental management due to their poor visibility and a lack of efficient strategic alliances. Today, the results of many of these pieces of research just become either grey literatures or Cuban poorly visible publications, and therefore they can't be used for solving environmental problems affecting society. These researches could be used as aids to solving socio-environmental problems if decision-makers and international organizations were made aware of their results and they provided funding to put these into practice. Research results are to be increasingly spread on an international scale, so their visibility can be enhanced and funding and scientific collaboration can be gotten easier, which allows the University of Havana Environment Network's researches to have the desired social effects. The present work is aimed at examining high-impact publications included in the Scimago Journal & Country Rank (SJCR) portal, specifically within the field of environmental science. A total of 913 records were unloaded, taking only the year 2013 for the analysis because this was the last year included in the portal at that time. Having taking only a year made the unloading easier. Metrical indicators of information were used in order to show the University of Havana Environment Network how to make its research results more visible, which contributes, by identifying international high-impact publications in the environmental science domain, to an enhanced visibility of the pieces of research into the environment carried out at the University of Havana, which contributes, in turn, to their implementation in processes of environmental management, rational use and equitable distribution of resources, and to the promotion of local development by means of environmental management strategies guaranteeing a harmonious relationship between society and nature.
Posted on behalf of the communications team by Stephanie Ronan