Welcome back everyone to our Presenter Introduction Slot.
Next up is the lovely Maggie Grabowska-Popow from Poland.
Besides library and Iamslic news, Maggie is looking forward to chatting to everyone about the history of Latin America, classical music, tourism, gardens and dogs, so please introduce yourself over coffee and have fun! :).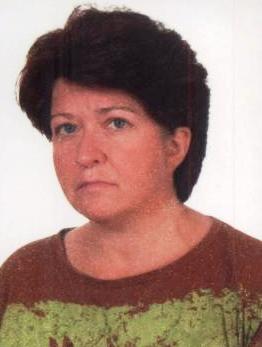 Maggie Grabowska-Popow, lives in Gdynia, Poland. She has a PhD and her specialization is history. She is interested in the history of Latin America, especially Peru. Maggie is married and has one grown-up son and one grandchild – Mark, who is 6 months old.
Maggie has worked in the National Marine Fisheries Research Institute since 1988. She began as head of the Editorial Department and is the head of the scientific library since 2006. National Marine Fisheries Research Institute is the oldest marine science center in Poland. It is 95 and so is its scientific library.
The Institute's Scientific Library offers a unique collection in Poland dedicated to sea fisheries research. Since 1921, a rich collection of books, journals etc. has been built and it encompasses publications from numerous international publishers and organizations related to fisheries; the latter cover those of the FAO, ICES (a full documentation of the meetings), NEAFC, NAFO, CCAMLR, the International Baltic Sea Fishery Commission – IBSFC. Besides, the Library has collected a number of atlases, encyclopedias, dictionaries, keys for identifying fish and living sea organisms. During World War II the collections were taken to Germany, and after the War they were found in the library of Seefahrtschule in Hamburg. The books and periodicals were returned to Gdynia in 1946. They made up about 70% of the previous holdings. The present size of the collection is over 15500 books and 9500 volumes of journals, all dealing with sea fisheries research. The Library houses the traditional and electronic library catalogues. The readers also have access to many electronic bases: ASFA, SCOPUS, EBSCO, Springer, Wiley, Elsevier, Science, Nature, Web of Science. The library is a member of IAMSLIC (EURASLIC). The representatives of the library took part in many international trainings of IOC/IDOE and they take part in ODINECET project.
Title: Readership popularization in Poland: tradition and modernity
Abstract: Nowadays the readership in Poland has decreased in a very visible way. The state of readership is described and the methods of solving this problem, the old and modern ones are considered.
Library social media/sites:
Posted by: Stephanie Ronan on behalf of the communications team