Dear All,
I know it's the weekend, but the conference is fast approaching and we still have many speakers to introduce! So we'll forge ahead, and introduce some more speakers from our amazing line up in Merida. We're on home ground with our next presenter, Marco Antonio Montes Flores from Mexico.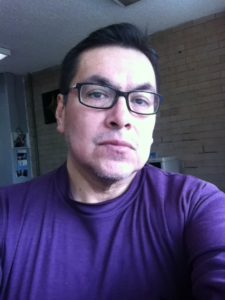 Marco is really looking forward to the conference in Mexico and hopes to meet with friends and to get to know new colleagues and exchange experiences. He loves to travel, meet people, practice jogging and tennis. He also enjoys listening to a great variety of music genres (Jazz, Lounge, Soul, etc.). Lots to talk about with Marco during this conference, and hopefully he'll have a few travel tips for Mexico also!
Marco Antonio Montes Flores studied as a biologist in the Universidad Nacional Autónoma de México (UNAM) and  received his Diplomate in Information Access by the Center for Scientific and Humanistic Information (UNAM). Since 1991 he is in charge of the Mexican Input Center for ASFA (Aquatic Sciences and Fisheries Abstracts). He is also advisor of the SciELO (Scientific Electronic Library On Line) site of Mexico and information analyst in the Latin American information department of the General Directorate of Libraries at UNAM. Marco is a member of IAMSLIC since 2000.
Marco was fortunate to develop his professional career during the explosion of information technologies, from the telex to social networks. Thus he's not only a witness, but a participant in this revolution that affects almost all aspects of our daily life.
Title: Who should be our customers?
Abstract: It is well recognized the important role that libraries and information centers play in the academic and research fields, from the traditional services: books and journals lending, till the use of new information technologies: open access journals, books, blogs for discussion, etc. Indeed, most people consider libraries as culture diffusion centers that operate in a more or less traditional way with few use of new technologies. Because of the nature of information that marine sciences libraries handle, the need to reach more people outside the academic field becomes very important. In this paper some strategies to construct networks that favor knowledge transfer and production in the fisheries sector are presented and will be discussed, emphasizing the problem of filling the gap between the people with access to new information technologies and those who don't have, thanks to the use of social networks.
Social media: University Twitter: @UNAM_MX, university Facebook: https://www.facebook.com/UNAM.MX.Oficial
Posted on behalf of the communications team by Stephanie Ronan
Comments off