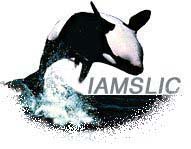 &nbsp&nbsp&nbsp&nbsp Registration
---
Please fill in this form, print it out and mail it (Airmail recommended) with your check to:
(RECEIPT DEADLINE is September 1, 2000).

IAMSLIC Registration
Institute of Ocean Sciences Library
Box 6000
Sidney, B. C., Canada
V8L 4B2

Phone: (250) 363-6392, FAX: (250) 363-6749
Email: paclibraryios@pac.dfo-mpo.gc.ca

Please indicate if you will be attending the selected sessions listed below: [ Click here for full PROGRAM ]

Saturday, September 30 8:30 AM
Pre-Conference Workshop (continued) : Document Imaging Management

7:00 PM
Welcome to Canada Reception
Number of Additional Guests, US$20 each





Please make cheques and money orders payable to: "IAMSLIC 2000"



Please send cheque or money order to address given above.
Payment by credit card is NOT available.
All amounts are in US dollars.

NOTE: The fees are set in USD, but payment may be made in USD or the equivalent amount in CAD.

For the current conversion rate, use the Universal Currency Converter(tm)
or enquire at your bank.
Payment MUST accompany registration form.

For questions concerning registration and payment, please email the Institute of Ocean Sciences Library.

---
Attendees ~
Author Instructions ~
Committee ~
Exhibits ~
Home ~
IAMSLIC ~
Lodging
Program ~
Registration ~
Required Documents ~
Speaker Information ~
Transportation
---
Email the Planning Committee
© 2000
Revised 9 August 2000