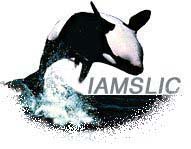 &nbsp&nbsp&nbsp Information for Exhibitors & Sponsors
---
Conference headquarters: Harbour Towers Hotel
345 Quebec Street, Victoria, B.C. V8V 1W4 Canada
Main Hotel Phone: (250)-385-2405 Fax: (250)-385-4453
Toll Free Reservations: 1-800-663-5896
E-mail : harbour@pacificcoast.net

Exhibit Hall Location : The Mezzanine Lobby outside Salons A and B of the Harbour Ballroom.
This is a secure area and the doors will be locked overnight.
Setup : Sunday 1 October 3:00 p.m.-5:00 p.m.
Exhibit Opening : Sunday 1 October 5:00 p.m.-9:00 p.m. during Registration and Reception
Exhibit Days : Monday 2 October and Tuesday 3 October, 8:00 a.m.-4:00 p.m.
Breakdown : Tuesday 3 October 3:00-5:00 p.m.
Table fee : $100.00. Table fee is waived for exhibitors sponsoring Conference events.
Other Information : Conference sessions will be held in Salon A. Exhibitors should advise the Exhibits Coordinator if they require telephone and/or Internet access.
There is a business centre in the hotel with photocopy, fax, e-mail and other services.





Exhibits Coordinator

Marcia Croy Vanwely
Head, Library Services

Pacific Region Headquarters Library
Fisheries and Oceans Canada
300-555 W. Hastings St., Room 430
Vancouver, B.C. Canada V6B 5G3

Phone : 604 666 3851
Fax : 604 666 3145

E-mail: vanwelym@pac.dfo-mpo.gc.ca






Exhibit Hall

Mezzanine Lobby

Floor area: 51x28.5 feet / 15x8.5 metres

Tables are positioned flush with walls.
Table size: 3x6 feet / 0.9x1.8 metres
See floor plan for table numbers and positions.

Please note: Floor plan is not drawn to scale.

Attendees ~
Author Instructions ~
Committee ~
Exhibits ~
Home ~
IAMSLIC ~
Lodging
Program ~
Registration ~
Required Documents ~
Speaker Information ~
Transportation
---
Email the Planning Committee
© 2000
This page revised 12 September 2000