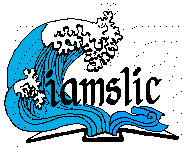 IAMSLIC Z39.50 Distributed Library
Return to Search the Distributed Library | About the Distributed Library | List of Participating Libraries

How to Participate

There are two primary avenues for member libraries to join the group of participating lending libraries in the IAMSLIC Z39.50 Distributed Library.
A. For libraries that have an online catalog with Z39.50 server capabilities, three items of information are needed in order for it to be searchable through the Z39.50 Distributed Library:

1. The catalog server's IP address or Internet name
(e.g., 207.62.129.121 or voyager.csumb.edu)
2. The Z39.50 server port number for incoming queries
(often port 210, but some vendor systems use other ports, such as 7090 for Endeavor, 2200 for SIRSI, etc.)
3. The internal database name for Z39.50 queries
(each vendor uses a unique internal name for the library catalog database, such as Voyager, UNICORN, MARION, INNOPAC, etc. In many instances, the library may need to contact their system vendor to obtain the internal Z39.50 database name.)
B. Alternately, libraries are encouraged to add their periodical holdings to the Union List of Marine and Aquatic Serials database at http://www.iamslic.org/unionlist/. They are especially encouraged to add records for unique serials that are not widely available elsewhere. Once a library has been set up in the Participants Area, it can add the library's serial holdings to existing records and can enter new serial titles not already in the Union List. Records from the Union List are exported periodically and indexed for Z39.50 retrieval via the IAMSLIC Distributed Library.
Return to Search the Distributed Library | About the Distributed Library | List of Participating Libraries

©2002- IAMSLIC Last updated: May 12, 2016